Jumpstart Your Job Search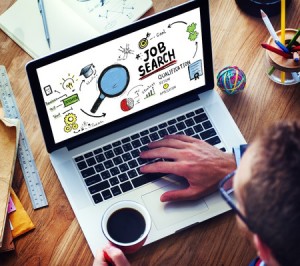 You're a professional and you've always dedicated yourself to your work. It's not the only thing in your life, but it's certainly been important to you.
As a result, you've had a successful career so far. You've progressed well over the years and built your skills and experience to the point where you feel highly competent in your job.
But lately, you've been feeling restless.
The reality is that you're no longer feeling fulfilled or rewarded by your job.  You're not progressing the way you'd hoped or thought you would. And, you're not getting paid what you're worth.
Or maybe your company has gone through a series of changes, even downsized. You've got a new boss and you're not feeling appreciated.
Or, maybe you've even been recently laid off.
Regardless, you know it's time for a change.
You dream of working at a different, job, company or industry with a culture that would be a great fit for you. You hope that if you could start fresh, you'd be able to pursue exciting, new opportunities and challenges.  
You feel like you're at a career crossroads.
You've started looking around, testing the waters and sending out resumes but:
You're getting frustrated that after applying to a bunch of job openings, it's just crickets on the other side; very few people ever call you back.
You've interviewed with a few companies recently, but you've not been able to get any job offers… you're not sure what's going on because you have solid skills and experience!
You're worried that you might be stuck where you are, in a job you don't love.  It's getting harder and harder to feel motivated at all.
You wake up each morning…
Wishing a new job opportunity would magically fall on your lap.  
Dreading driving to work each day with the thought of doing the exact same work for the next 1, 3, 5 or 15 years!
Feeling so unfulfilled in a role that's sapping your energy, with little to no reward at the end of the day.
Thinking you really need to get a new job, right now!
So how do you figure out your next steps to live up to your career potential and learn the skills to secure your dream job?
You need to Jumpstart Your Job Search!
With the Jumpstart Your Job Search Program, you will:
Pinpoint why you're not getting the results you want from your job search activities.
Determine the weakest link in your job search strategies and actions and learn what to do differently starting today.
Find the best way to stand out in today's competitive job market.
Walk away with a personalized game plan on what to do next, to finally move towards that desired job and career, with confidence and knowing that you can have it.
The Jumpstart Your Job Search Program Includes
1. Quick Job Search Diagnostic Questionnaire
We'll assess where you are in your job search, where you might be stuck and what your dreams and visions are for your work and career. It serves as a reflection of your past and current reality, and for designing your future career.
2. Live One on One Jumpstart Your Job Search Session
45 minute private coaching session with me where we'll take a close look into the specifics of where you're at with your job search and where you want to go. We'll examine the exact reasons why you might be feeling at a standstill with your job search and you'll leave the session knowing the specific gaps holding you back.
3. Job Skills & Tools Analysis
As part of your coaching session, I'll provide individualized feedback on my review of your resume, cover letter and Linkedin profile. You'll get an expert's view on what's working and not working with your current approach with specific steps to boost your results. No worries you're starting from scratch, I've got you covered, we'll discuss and devise a pan for you to get these documents done!
4. Your Personalized Job Search Game Plan
We'll develop a personalized, step-by-step Job Search Game Plan so you'll know exactly what to do next. This will show you where to focus your time and efforts and turn things around with your job search.
5. Follow Up One-on-One Call
15 minute private coaching session with me, 2 weeks after our initial call where you'll share your progress and wins with me. I'll also answer any questions you have and help keep your momentum going.
Your dream job and career can be yours with some insights on what's working and not working right now in your job search, plus clear guidance and a personalized game plan that gets you moving in the right direction.
Click the button below to get started on your path to finding that fulfilling career that makes you want to jump out of bed every morning and get to work.
COST: $99
Step 1: Make your payment here by clicking on the "Get Started Today" button below:
Step 2: Within 24 hours you'll receive your Job Search Diagnostic Questionnaire.
Step 3: Complete your Job Search Diagnostic Questionnaire and send me your current resume, cover letter and LinkedIn profile link.
Step 4: Within 3 business days, I'll send you the video review of your documents as well as instructions for booking your  Live One on One Jumpstart Your Job Search Session (we can do this over phone or Skype).
Step 5: We'll hold your  Live One on One Jumpstart Your Job Search Session
Step 6: Within the next few days, I'll email you your Personalized Job Search Game Plan!
Step 7: 2-4 weeks later, we'll hold our One on One Follow Up Session
If you have any questions, just email me at danielle@landthatnextjob.com
Find out exactly what strategies you need to use and how to leverage them.